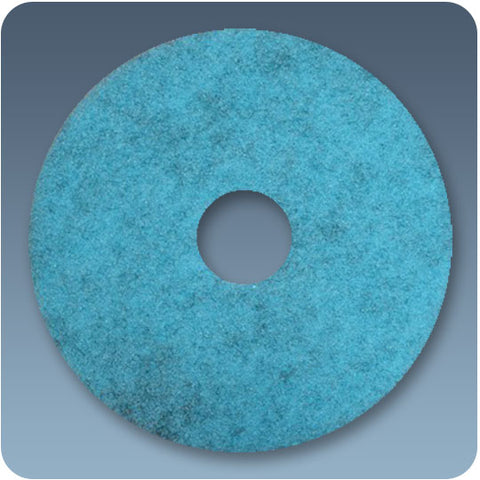 Revive Encapsulation Pads
$54.50

$54.50

Save $-54.50
---
---

Now made from durable high-tech resins and fibers plus a light sprinkle of natural hog's hair fibers. They are thicker, stronger and perform better than other fiber pads.
Revive carpet encapsulation pads are the perfect choice when you need a high-quality pad that will clean a wide range of soiling conditions.

Revive Encap Pads will give you more scrubbing power than even the best bonnets. This scrubbing action can at times even be more effective than hot water extraction. Why, it easy. When you hot water extract your running a smooth non-aggressive piece of metal or Teflon over the surface of the carpet. If the soil is packed in-between the fibers you can only rinse away so much. With Revive Encapsulation Pads and the CarpetMax or your floor machine you will get a new level of scrubbing action that loosens packed in soil and will take your low moisture carpet cleaning to the next level.

Revive Encap Pads wont shed or leave little pieces of material in your carpet. You will clean between 10,000 and 14,000 feet per pad. This means next to no annoying pad changes while cleaning and no pile of dirty bonnets to clean after a big job, saving you even more time. 

Remember, fewer pad changes, no laundering & better results.
Available in:
8″ (15 per case) 
15″ (5 per case) 
17″ (5 per case) 
19″ (5 per case) 
21″ (5 per case) 
---
We Also Recommend